Complex Projects Made Simple
Built entirely on the NetSuite cloud ERP platform, ProScope delivers advanced project controls for NetSuite users facing complex project management challenges.
Combining the existing capabilities of NetSuite with the additional, native functionality of ProScope allows seamless delivery of complex projects.
Verified by NetSuite:
Empowering you to plan, drive and measure project success at every stage.
ProScope enhances and extends the world's no1 cloud ERP software, NetSuite.
For every stage of the project lifecycle, ProScope offers unique functionality. It is designed to offer greater control with greater visibility of information – from the strategic portfolio level to the in-depth detail of every project activity.
Innovative Project Tender Management
Built for detailed yet simple project scoping. From a job costing estimator and project equipment lists, to a risk register and quality control plan, it's equipped with the functionality to break down complex project costings into a manageable process. Its value grows with time too, as it offers project structures – pre-made sets of common tasks and estimates – to help you simplify the planning process.
Enhanced Project Procurement & Inventory
Complex projects have exceptionally complex supply chain challenges. ProScope drives efficiency in all aspects of supply chain management, providing true project inventory and control from the start in one unified, ERP platform. We help you to create visibility across all stakeholders and teams from finance to project management.
Detailed Project Reporting & Control
Creating visibility and control to master project, sub project and task level, ProScope delivers detailed reporting and visualisation across your project portfolio. Throughout the project lifecycle, regardless of your role, ProScope delivers the information you need exactly when you need it.
Advanced Project Invoicing Capabilities
Automating your accounts payable process, saving time and reducing risk of error. ProScope deals with the complexity of project financials including tracking retentions, managing applications for payment, progress claims, and can respond to project variations at the touch of a button.
30

+

Successful Implementations
"ProScope easily met all the criteria we required from a project management solution. The fact it integrates seamlessly with our new NetSuite platform guarantees that we will have greater visibility and control into our project management activities within a single solution."
"ProScope offers clear and comprehensive CIS compliance and will allow us to effectively manage all our CIS obligations with ease. We are delighted to be working with ProScope and have selected their ProScope CIS solution as it offers full integration with our existing NetSuite ERP Solution."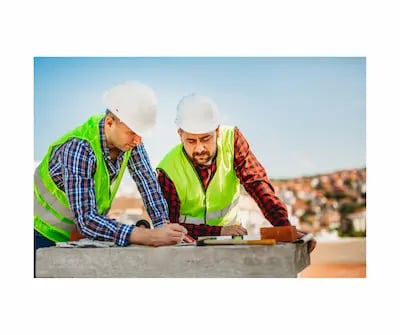 "After searching for a suitable solution that would integrate with our existing NetSuite ERP solution, ProScope provides the perfect fit. We look forward to working with the ProScope team to implement the solution and are confident that it will bring significant benefits in relation to our financial and billing processes and in turn, the way in which we manage our projects."